Confluence img
Merging
Merging: GA13 models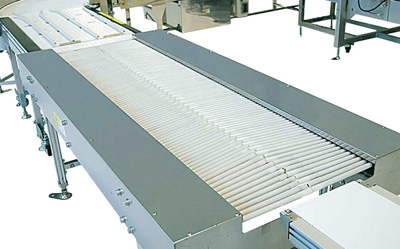 Maruyasu's GA13 models can merge loads without the use of guides or control. Merging accuracy can be increased by adding an alternating feed mechanism upstream.
Timing control: SL models
This unit can forward the load in a monitored timing, for applications such as input to machinery or merging between lines. It has a processing capacity of about 120 units per minute. The SL model conveyor it uses is a compact, short Maruyasu model available in lengths starting at 150 mm.